Welcome to the FF4 Chronicle!
Your Source for OFFICIAL Final Fantasy IV Images & Information,
Referenced from licensed Square-Enix® Japanese Source Materials.
.: NEWS :.
News: Final Fantasy IV DS Update 3
November 15nd, 2007
Thanks go out to Dark Phoenix again, he found that RPGamer.com has box art for the Japanese release of Final Fantasy IV DS. And here it is:
---
News: Final Fantasy IV DS Update 2
August 22nd, 2007
Thanks go out to Subaru, she's found some images that have some amazing new artwork and goods for Final Fantasy IV DS. It looks like there will be Square Trading Arts figurines available for some of the Final Fantasy IV DS characters, probably sometime this fall. Keep an eye out for those. For more details check out THIS thread over in the Sygnus.org discussion forums.
It looks like FF4 DS is near 70% completed, and will release in Japan sometime in winter 2007. No official details of a North American release or time line have been found / announced. However in a June 1st interview with Michael Cunningham of RPGamer.com, Square-Enix PR Assistant Manager Charlie Sinhaseni said this of a general question on upcoming localisations: "Final Fantasy IV DS is almost a given. Of Course, we have nothing official on it, but it will most likely come our way." This was in regard to North American localisations, and is at least a very promising quote in absence of an official N.A. release date announced. Hopefully Square(-Enix) remembers our dissapointment with the lack of Final Fantasy IV in the Final Fantasy Anthology PS1 game pak in 2000 and their later recompensation with it included in the Final Fantasy Chronicles pak release in 2001. I should imagine that being a numerated FF title would be enough to guarantee it's localisation, especially following on the heels of the success of Final Fantasy III DS. In any case, if / when I learn more I will let you know. You can read this full review on RPGamer.com HERE. Thanks to Dark Phoenix for pointing this interview out over at Sygnus.org.
I'll leave you with something cool, click on the image for a larger size...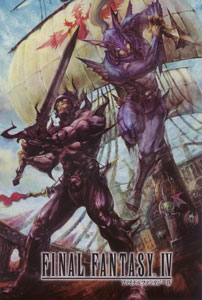 ---
News: Final Fantasy IV DS Update
June 4th, 2007
The official Square-Enix FF4-DS website is available at http://www.square-enix.co.jp/ff4ds/. Once the flash site loads there is a really cool trailer availble if you click on the button that says "Party 2007".
Famitsu recently did an interview with FF4-DS Producer Tomoya Asano and Executive Producer / Director of FF4-DS Takashi Tokita (who worked on the original FF4 SFC staff). Read the Japanese interview on Famitsu.com: HERE, a translated version is available on GameBrink.com HERE.
---
BIG News: Final Fantasy IV Coming to Nintendo DS
May 9th, 2007
Thanks to friends over at Sygnus.org it's been learned that a full 3D version of Final Fantasy IV is under development for the Nintendo DS platform based on an article in "Weekly Jump" a Japanese publication. Other than the pictures in the article link there is no other information, such as release dates or any material changes to story, characters, gameplay/battle system, or the world layout.
Read the discussion topic at Sygnus: HERE!
---
News: The First of Square-Enix's "Finest Fantasy for Advance" (FFA) Series is out!
December 12th, 2005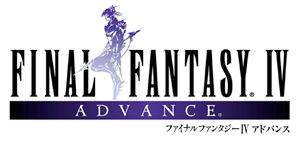 » Get the impressions of FF4 Advance from FF4 Fans at Sygnus.org!
» Official N.O.A. FF4 Advance Website
» Official Square-Enix FF4 Advance Website (Japanese)

---
Update: New Art and Images
December 9, 2005
S-E updated the FF4A Japanese site...all the characters and their chibi art are available. However The Final Fantasy IV Chronicle...while it struggles in most every other content area...brings you the latest artwork from the game. In the Image Archive you can browse all newly rendered chibi artwork...this includes Paladin Cecil in blue and white instead of all red and now for the first time...GOLBEZ! These are now available on the character sheets as well.

Also a clean copy of the new Amano cover art can be found in the Amano section.
---
News: Official Final Fantasy IV GBA website (Japanese) Up
October 11, 2005
» http://www.square-enix.co.jp/ff4a/
---
Have a question or want to discuss something with other FF4 Fans including Paladin? Check out the forums at Aywren's Sygnus.org: